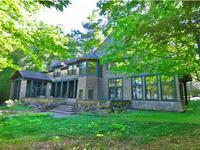 Lakes Region Waterfront Homes
Discover beautiful waterfront homes for sale in New Hampshire's Lakes Region. Find a variety of residential listings with access to Lake Winnipesaukee, Lake Winnisquam, Squam Lake, and many other surrounding Lakes Region lakes. Contact me if you have questions or would like to schedule a tour.
Search smarter - Create an account to save your favorite listings and get email notifications when similar properties become available.
To search Lakes Region listings by property type - click here.